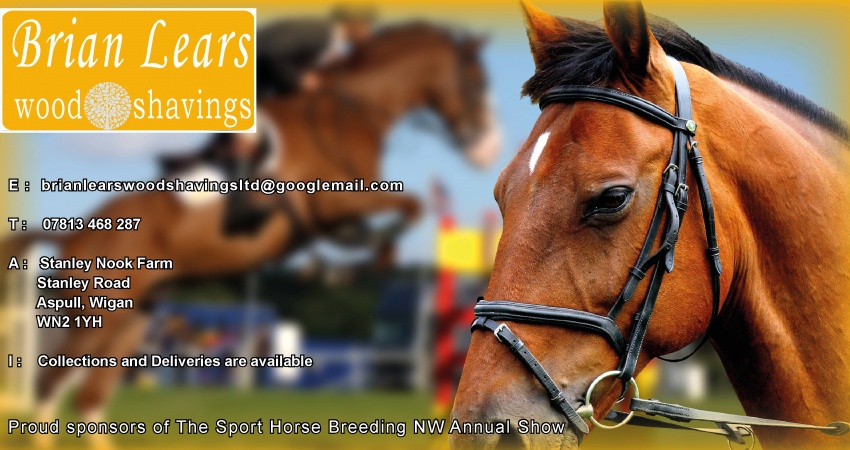 Brian Lears proudly sponsoring the Sport Horse Breeding NW Annual Show
Brian Lears Wood Shavings is very proud to be a sponsor of the Sport Horse Breeding NW Annual Show.
We provide a wide range of horse bedding to suit everyone's budgets and of course their horses needs.  We offer a collection or delivery service for all our horse bedding and we are available to discuss any special requirements you may have.
We are an equestrian family with over 30 years experience so we understand the need to make the right decision when it comes to horse bedding.  From wood chippings, to provide a more absorbent and stable bed to dust extracted shavings that cater for horses with respiratory problems we have the right choice of horse bedding for you.
Please take a look at our products and contact us to place an order.